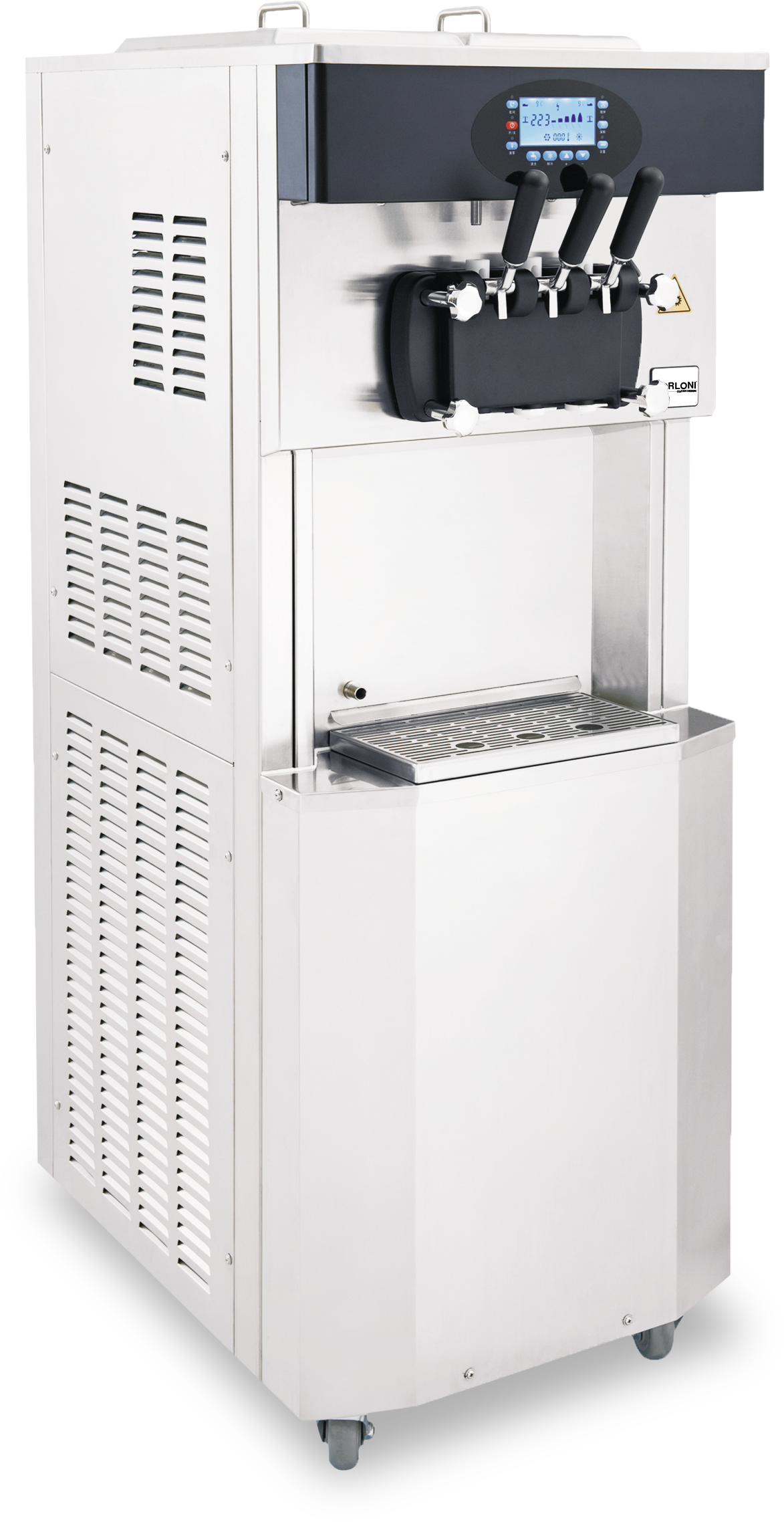 Ergonomic design dispensing three ice cream flavours. Equipped with two cooling tanks. A sensor is located inside the tank to alert when the product is finished in order to refill it. The freezing cylinders have an advanced cooling system with low power consumption.
SOFT 3040 BM soft ice cream machine features a night mode program. During the night, the ice cream mix can be kept hygienically safe inside the machine with a low power consumption.
The SOFT 3040 BM series is available with air or water cooling with R448A gas refrigeration and climatic class C/RH%, TEMPERATURE 25°C, HUMIDITY 60%.

The use of the adaptive POM agitator allows the total cleaning of the cylinder and ensures efficent refrigeration.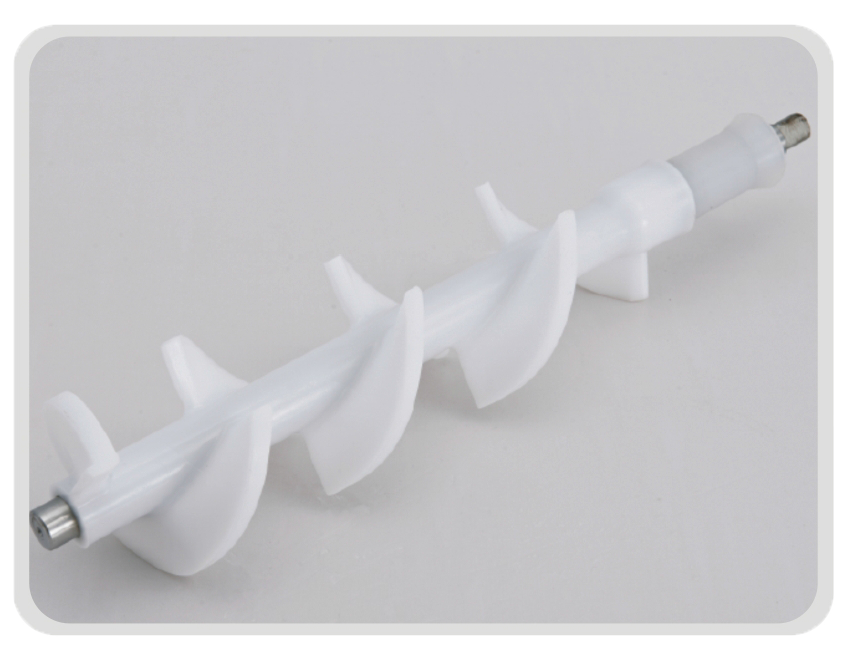 This machine has been designed to work as a batch freezer, including the air incorporation through gravity, and offering you an immediate and excellent final product at all times.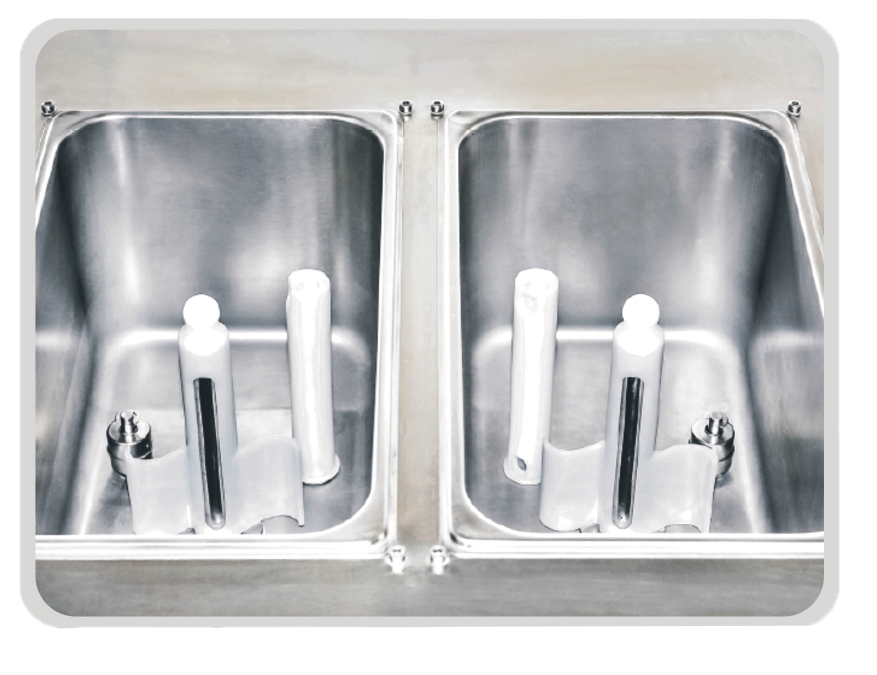 Intelligent control display for a user-friendly and ergonomic set up of all functions.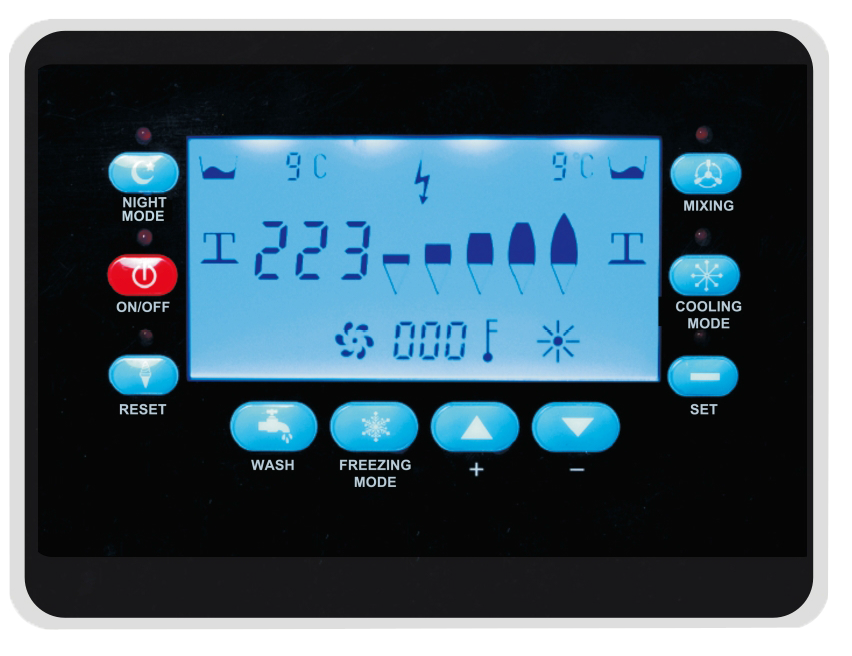 | MODEL | SOFT 3040 BM |
| --- | --- |
| DIMENSIONS (mm) | 550X730X1458H |
| WEIGHT NET/GROSS KG | 175/195 |
| POWER SUPPLY (V/Ph/Hz) | 198-240/1/50 |
| POWER (W) | 2200 |
| FREE-STANDING (F) COUNTER TOP (T) | F |
| CAPACITY (L) | 1.8X2 |
| INPUT (MIN/MAX) (L) | 4X2/7.5X2 |
| PORTIONS PRODUCTION (80gr/portion) | 240 pcs/hour - 240 pz/h |
| MIXER IN TANK | ✓ |
| BELT | ✓ |
| AIR COOLING | ✓ |
| WATER COOLING | OPTIONAL |
*Ingredients temperature 4°C
*Environment temperature 25°C
*With air cooling system