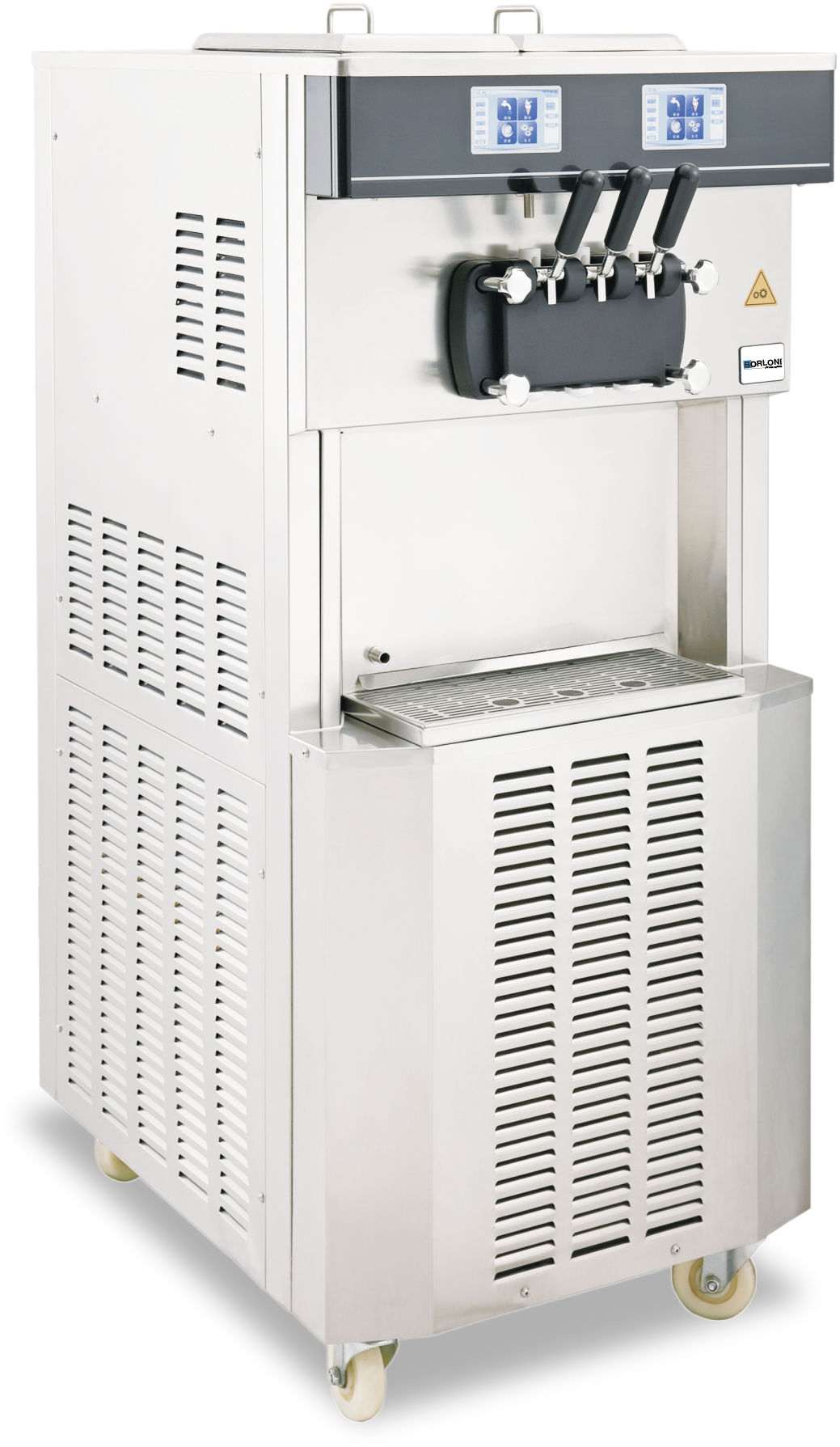 Ergonomic design dispensing three ice cream flavours. Equipped with two cooling tanks. A sensor is located inside the tank to alert when the product is finished in order to refill it. The freezing cylinders have an advanced cooling system with low power consumption.
SOFT 3060 DPM soft ice cream machine features a night mode program. During the night, the ice cream mix can be kept hygienically safe inside the machine with a low power consumption.
The SOFT 3060 DPM series is available with air or water cooling with R448A gas refrigeration and climatic class C/RH%, TEMPERATURE 25°C, HUMIDITY 60%.

The peculiarity of this machine is a higher level of air inside the ice cream mixture incorporated through the pump. It is the ideal machine for those who desire a light, stable and soft ice cream.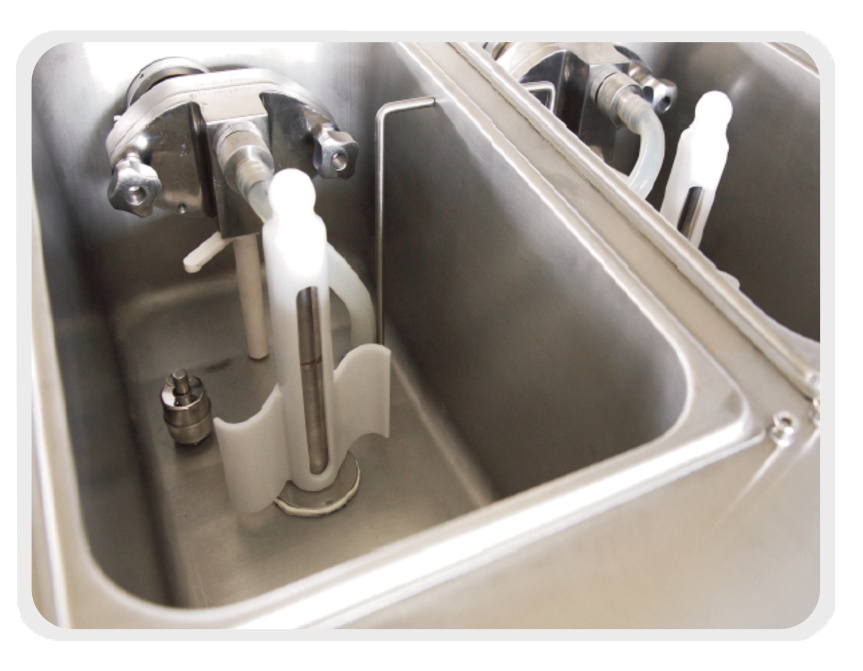 Thanks to the adaptive POM blades, the stainless steel agitator is regulated automatically. The automatic adjustment and the combination of cylinder wall and scraper ensure an efficent refrigeration during the production process.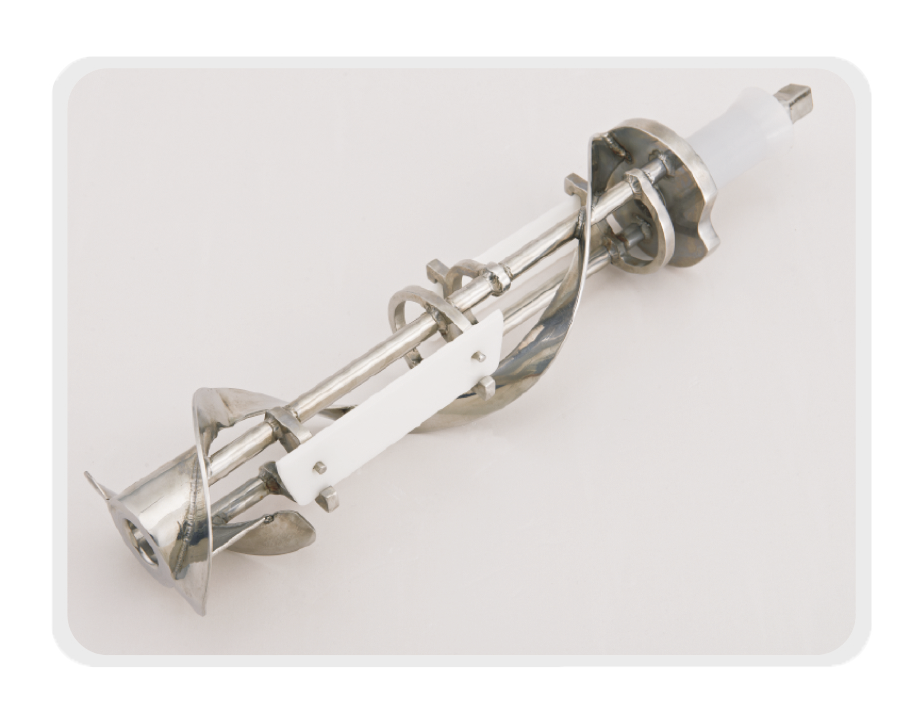 Touch-screen control display to set and adjust the refrigeration and the ice cream hardness. Automatic count of serving portions, and real-time temperature detection of the ice cream buckets.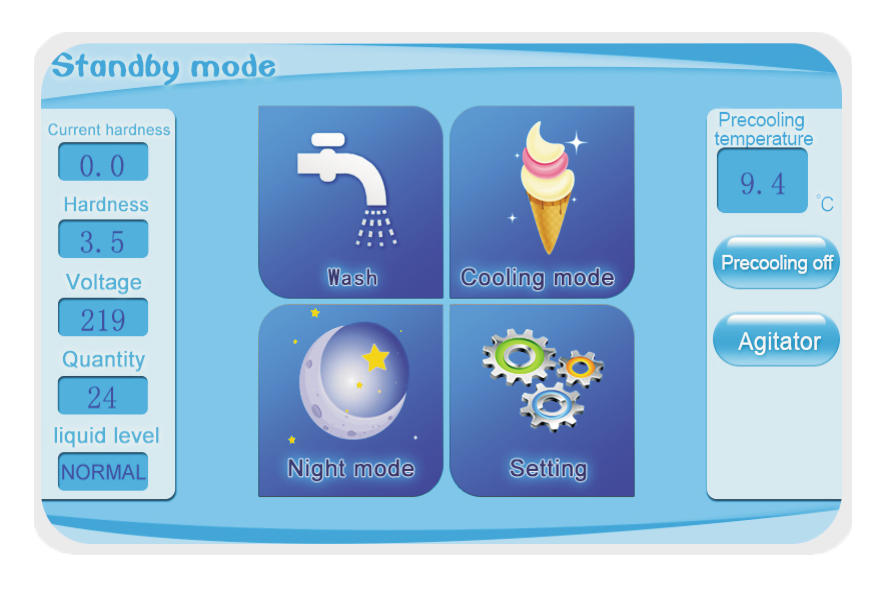 | MODEL | SOFT 3060 DPM |
| --- | --- |
| DIMENSIONS (mm) | 650X850X1458H |
| WEIGHT NET/GROSS KG | 283/348 |
| POWER SUPPLY (V/Ph/Hz) | 380-400/3/50 |
| POWER (W) | 5400 |
| FREE-STANDING (F) COUNTER TOP (T) | F |
| CAPACITY (L) | 1.8X2 |
| INPUT (MIN/MAX) (L) | 4X2/6X2 |
| PORTION PRODUCTION | 360 pcs/hour - 360 pz/h |
| PUMP | ✓ |
| DIRECT CONNECTION | ✓ |
| MIXER IN TANK | ✓ |
| AIR COOLING | ✓ |
| WATER COOLING | OPTIONAL |
*Ingredients temperature 4°C
*Environment temperature 25°C
*With air cooling system